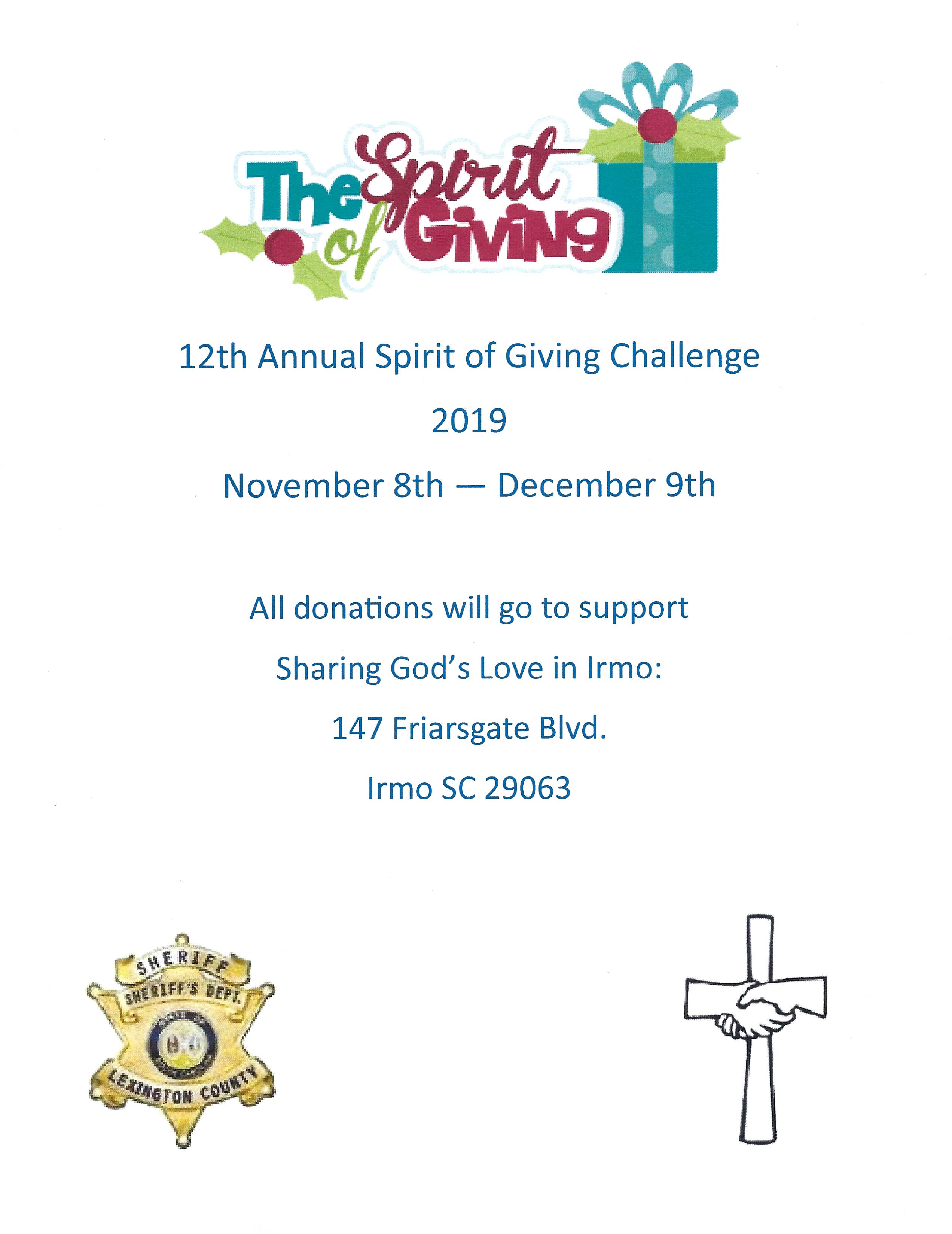 10th Annual Benefit Golf Tournament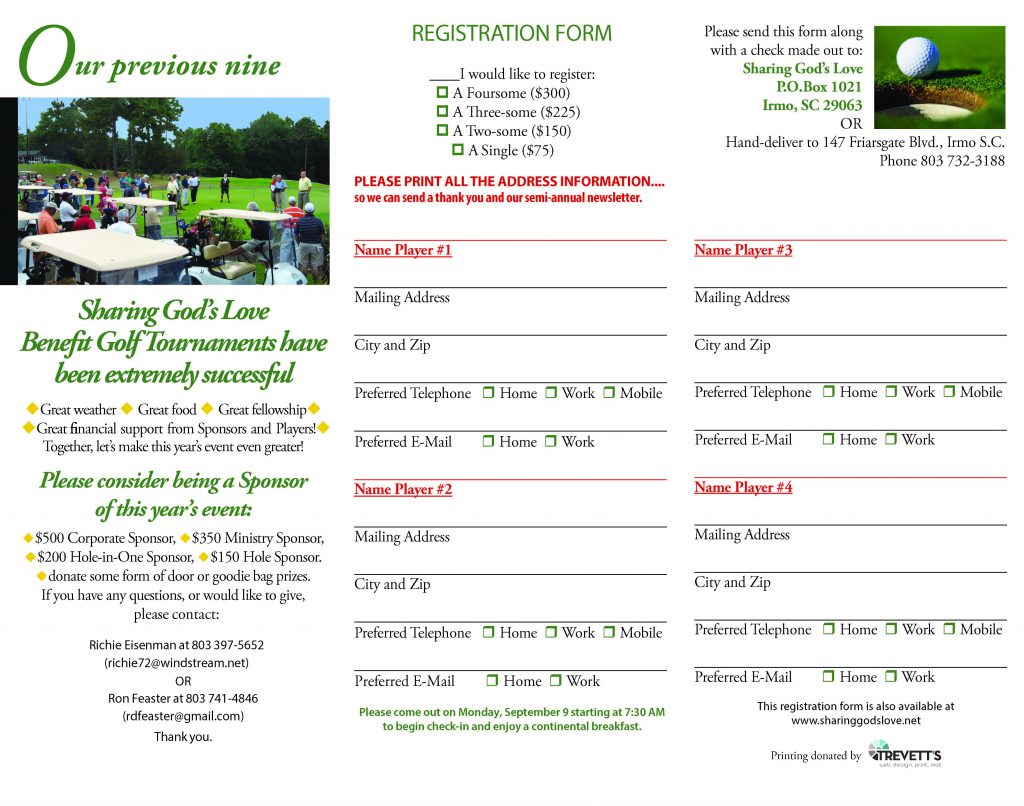 147 Friarsgate Blvd to sign -up.
 Interested in becoming a sponsor for our benefit golf tournament?
Download this form below and bring it by our office
or call us at 803 -732- 3188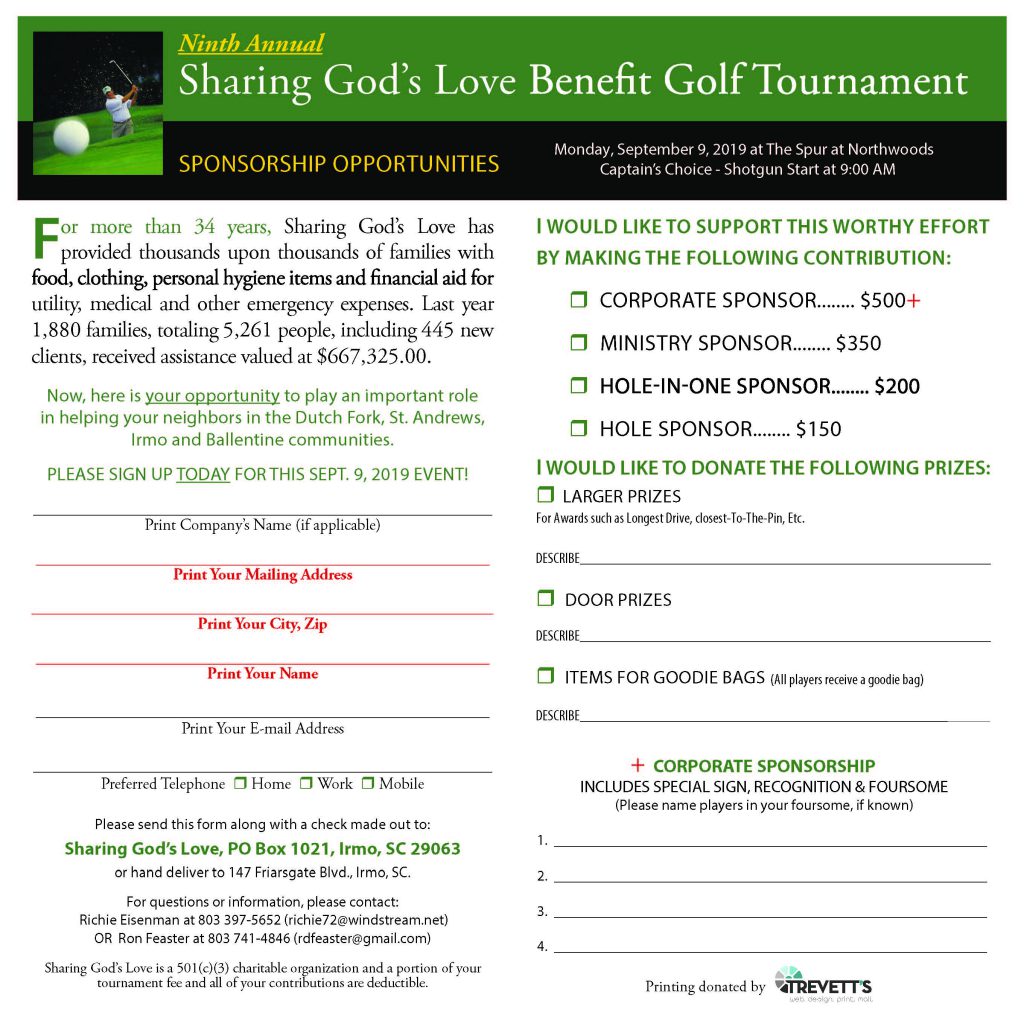 Events Calendar: 
 Lexington County Sheriff's Dept. –  Annual Spirit of Giving Challenge – Nov. 9- Dec. 8, 2019, get your neighborhood or HOA involved!
SGL Volunteer Reception – Jan 26, 2020
 Giving Tuesday – Dec. 3rd              A day to give back after the craziness of Black Friday and Cyber Monday.
 Spring Yard Sale – April 18, 2020
Create a Giving Event!
Contact us for ways that you can get your bible study, Sunday school class, VBS or neighborhood association involved in a Giving Event to benefit Sharing God's Love!  Examples include food drives, back to school supplies, new gym shoes and socks donations, and Christmas Angel Trees.
Call us at 803-722-3188
Follow this link to do all of your holiday shopping this season.  Amazon donates a portion of your purchases to SGL: