"They got me food and clothes and back on my feet.
I got behind on my bills when I had to go to the hospital. Then I lost my job because I had to take time off. The people at Sharing God's Love helped me feed my family and keep the lights on while I got my life back in order. They were compassionate, prayed with me, and never made me feel bad about needing help."
Read how we help families in crisis
Sharing God's Love provides area families in need with food, clothing, financial support, and spiritual support.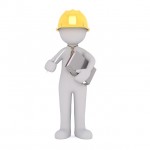 In our 34 years, Sharing God's Love has been very blessed because of the tremendous support of the community. We are able to assist more families but we need more space. Although we are close to our goal, we still need donations for the building expansion. If you can help put us over the top please click here and designate your gift for "The Need".
Current Needs
MERRY CHRISTMAS! This time of year can be magical. However, for the families coming to Sharing God's Love, it can only be magical with your help.  The following items are just suggestions, but we are always grateful for whatever you choose to donate. It is a true blessing to our community in need. 
Spaghetti and sauce, oatmeal, jelly, cold cereal, soup, crackers, canned meats, canned fruit, canned or boxed potatoes, and boxed dinners.