"They got me food and clothes and back on my feet.
I got behind on my bills when I had to go to the hospital. Then I lost my job because I had to take time off. The people at Sharing God's Love helped me feed my family and keep the lights on while I got my life back in order. They were compassionate, prayed with me, and never made me feel bad about needing help."
Read how we help families in crisis
Sharing God's Love helps 230 local families facing crisis each week.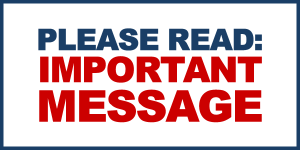 We will be closed through April 12th. When we reopen on April 13th we will be serving our Seniors by appointment on Mondays. Tuesday – Friday we will be serving our families, however what that will look
like depends on the ever changing condition of the virus and our compliance with guidelines as well as if our parking lot is finished.
We are now closed due to the construction completion of our facility. We are very sorry for the inconvenience however our expansion will enable us to serve more families in a better way. As soon as we have a re-opening date (within a few weeks ) we will inform everyone.
Other Food Pantries currently providing services as normal:
Christian Life – 2700 Bush River Rd., Columbia – Mondays
Cooperative Ministries –  3821 W Beltline Blvd, Columbia
Mission Lexington – 216 Harmon Street, Lexington residents
Harvest Hope – 2220 Shop Rd., Columbia
Lexington/Richland 5 County School District State Funded Feeding Sites
-H. E. Corley Elementary School (1500 Chadford Road, Irmo, SC)
-Harbison West Elementary School (257 Crossbow Drive, Irmo, SC)
-Seven Oaks Elementary School (2800 Ashland Road, Columbia, SC)
-Irmo High School (6671 St. Andrews Road, Columbia, SC)
-Dutch Fork High School (1400 Old Tamah Road, Irmo, SC)
-Food offerings will also be provided at two apartment sites in the district: Irmo Village Apartments and River Oaks Apartments
​
Meal service will be 11:30 a.m. – 1:00 p.m., Monday through Friday, tomorrow (March 17) through the reopening of schools. Items will be individually packaged, to-go food offerings with dietary information on the packaging. The service is only available for children ages 4-18, and children must be present to receive meals. Current feeding sites have been approved by state officials, and additional feeding sites may be added. Additionally, weekend Snack Packs will be delivered to students already receiving these food supply offerings.
For Seniors in need of food in Richland County please go to our "Get Help" page here for more information.
 Items Urgently Needed
We are accepting donations of non-perishable food items and personal care products. Utmost care will be given in accepting donations in regards to the social distancing rules in effect. We also appreciate your financial donations as we are continuing to pay the utility bills of our families in crisis.
Our current needs are cold cereal, powdered milk, oatmeal, grits, peanut butter & jelly, canned or dried fruit, spaghetti sauce, soup, crackers, dried beans, canned carrots, peas or mixed veggies.
We will no longer be accepting donations of clothing or household goods until further notice as we going to a severely limited volunteer schedule and will not have the ability to process your donated goods.  Thank you for understanding during this National Emergency. 
**********
We are open to receive your kind donations Monday through Saturday from 9am-Noon.