"They got me food and clothes and back on my feet.
I got behind on my bills when I had to go to the hospital. Then I lost my job because I had to take time off. The people at Sharing God's Love helped me feed my family and keep the lights on while I got my life back in order. They were compassionate, prayed with me, and never made me feel bad about needing help."
Read how we help families in crisis
Sharing God's Love helps 230 local families facing crisis each week.
Our Expansion Has Begun!
But don't worry,  our parking lot is available for individuals requiring our services as well as donation drop-offs.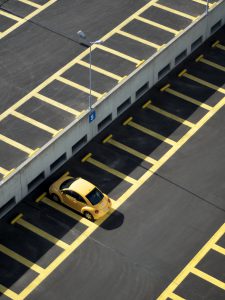 Click the link below to see the WLTX19 Street Squad news story about the expansion of our facility.
http://www.wltx.com/article/news/local/street-squad/irmo/irmo-ministry-expanding-and-growing/101-90ea4c99-9771-49df-a3a0-d50c8cd9143a
 Items Urgently Needed
We are in need of new or gently used bookbags/backpacks, college-ruled paper, #2 pencils, black dry erase markers.  
Gently used children's clothes.
Gently used bed linens and towels.
Financial assistance to keep lights on for our clients.
**********
We are open to receive your kind donations Monday through Saturday from 9am-Noon.