"They got me food and clothes and back on my feet.
I got behind on my bills when I had to go to the hospital. Then I lost my job because I had to take time off. The people at Sharing God's Love helped me feed my family and keep the lights on while I got my life back in order. They were compassionate, prayed with me, and never made me feel bad about needing help."
Read how we help families in crisis
Sharing God's Love helps 230 local families facing crisis each week.
 Santa's Toy Shop is Open…..
….. and we are in need of more items for our shelves, especially for teens and in-betweens.  We are hoping for small dollar amount gift cards to McDonalds, Starbucks, Frankie's Fun Park, Little Caesar's,  Game Stop etc., make-up or shaving kits, young adult novels.  Please drop off at our facility at 147 Friarsgate Blvd. from 9am-12noon, Monday-Saturday.  Thank You!!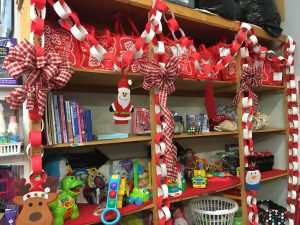 Sharing God's Love will be closed from Dec. 21st-Jan. 6th for our Christmas break. We will re-open on Monday, Jan. 6, 2020.
We wish you a season full of God's blessings!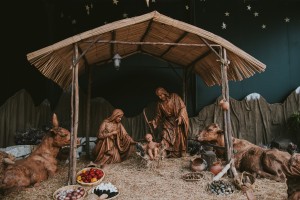 Items Urgently Needed
Canned soup, jelly, canned fruit or fruit cups, green peas, mac n cheese, shampoo, bar soap, dish and laundry detergent, toilet paper 
Gently used children's clothes in larger sizes for winter weather- sizes14-18, XL Women's clothes
Gently used bed linens and towels.
Financial assistance to keep lights on for our clients.
**********
We are open to receive your kind donations Monday through Saturday from 9am-Noon.