"They got me food and clothes and back on my feet.
I got behind on my bills when I had to go to the hospital. Then I lost my job because I had to take time off. The people at Sharing God's Love helped me feed my family and keep the lights on while I got my life back in order. They were compassionate, prayed with me, and never made me feel bad about needing help."
Read how we help families in crisis
Sharing God's Love provides area families in need with food, clothing, financial support, and spiritual support.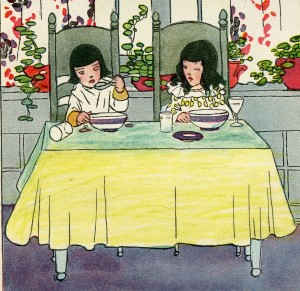 Help us stock our pantry for the lean summer months when many children who would normally eat breakfast and lunch at school, go without. Have your Vacation Bible School collect canned goods to benefit us. What a great way to show them how to love thy neighbor! Contact us for information on the how-to's.
Current Needs
We always need children's clothes, size 2-18, school age
jelly, tea, spaghetti sauce
grits, flour, sugar
pork & beans, canned chili's
boxed or canned potatos
large diapers
laundry and dish detergent
shampoo and deodorant