Food Share South Carolina
Please order in person in our office, 9:00 am to noon. 
FoodShare only accepts cash or EBT payment
 The Calendar below shows the monthly order by dates and pick up dates. Order pick up times are 10:30-noon.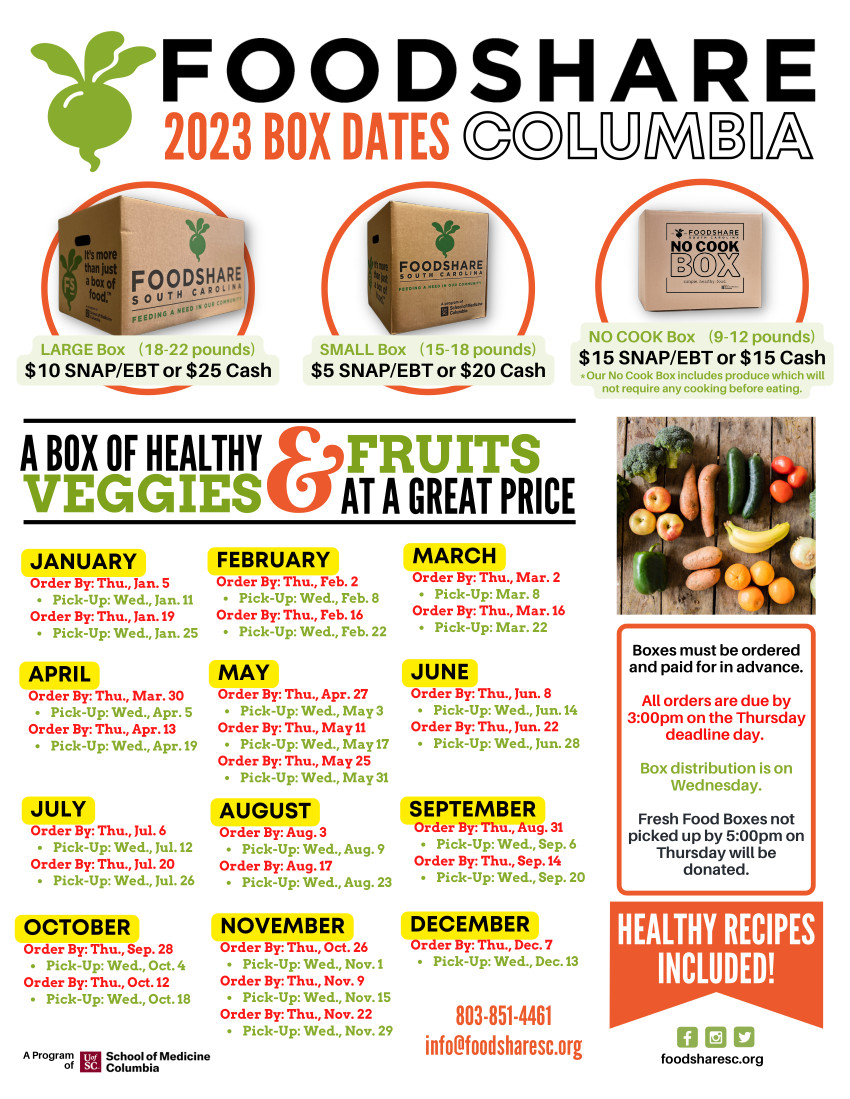 Food Share South Carolina:
"Fresh Food Boxes are filled with 9 to 11 varieties of fresh fruits and vegetables. With the contents changing weekly, it's an affordable and exciting way to eat healthy food. Bulk buying at wholesale prices makes our boxes more affordable than buying produce at retail stores.
Our Fresh Food Box is available at a cost which allows anyone to buy a box. Customers pay for their produce, thereby allowing them the power and dignity to control their own food needs. Each box also includes unique recipes, tips and nutrition notes to give recipients the encouragement to expand their knowledge, cook new things and eat healthier."
For more information on their website, please follow this link:  FoodShareSC    

Their Facebook page: facebook.com/FoodShareSC